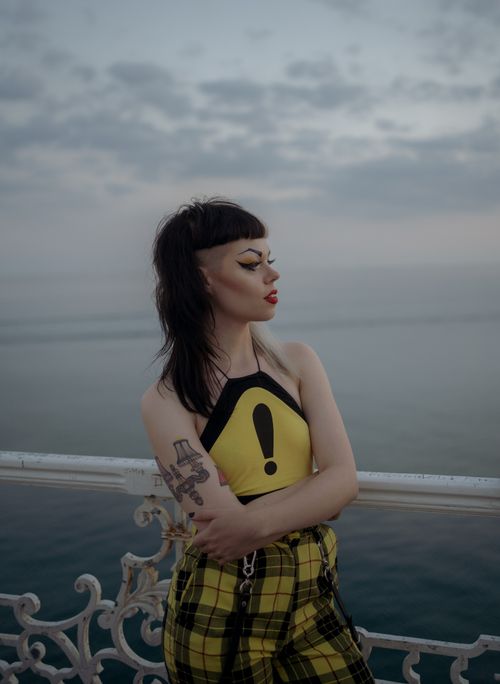 WHO THE FxxK?
Classically-trained pianist Laurie Black is a regular on the global Fringe circuit with her shows Bad Luck Cabaret (2016) and award-winning solo show Laurie Black: Space Cadette (2019), featured on BBC2's Edinburgh Nights.  She's working on a new show for Edinburgh 2022 titled Dystopiano.
Described as a "mixture of Tim Minchin, NIN and camped up cabaret" (tombolaplayspop), Laurie is known for her synthrock flair, and bringing cabaret and musical comedy into the future with synths and sick beats.  She has 4 albums and an EP that you can find here or streaming sites.
As well as her own shows, Laurie compères cabarets, including Neon Moon and the legendary La Clique.  You may have seen her playing keys for The Men That Will Not Be Blamed for Nothing, Anya Anastasia's Rogue Romantic, and Briefs Factory: Sweatshop, and more recently supporting Adam Ant on his UK Antics Tour.

Solo Show Award, Reykjavik Fringe 2019 
Best Show, Newcastle Fringe (AU) 2019 
Emerging Artist, Adelaide Fringe 2018 
CONTACT FORM